News — Tennessee Craft Fair
Posted by James Rich on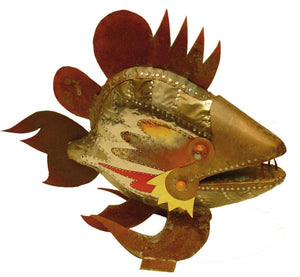 We just completed our second show of the year, Indiana Artisan Marketplace. We love doing that show as it is such as easy show to do. The load in and out is super simple and they do their best to be helpful. It was only our second year, but we have already made lots of new friends there. So you're probably wondering what the title "Fish Eyes" has to do with this post, right??? Well, we're very excited to announce we are collaborating with Ken Roberts of Ken's Fish Market with our 3 year beads. His beautiful market of metal...
Posted by James Rich on
Tis the season for show season juries. We love show season (March-October)!  It's a lot like putting on a play (yes, I was a theatre major) as it's so much more than making canes and creating jewelry.  There are boxes and bags to order, jewelry findings to purchase, repairing and/or freshening up our booth and booth displays, not to mention updating our wholesale line sheets. After everything is ready, there's still the packing and the actual getting there. We're very fortunate when our families schedules match up and they caravan with us.  It's a constant build up until the show...